CHAI IS OUR NOVEMBER SUNRISE VET PET!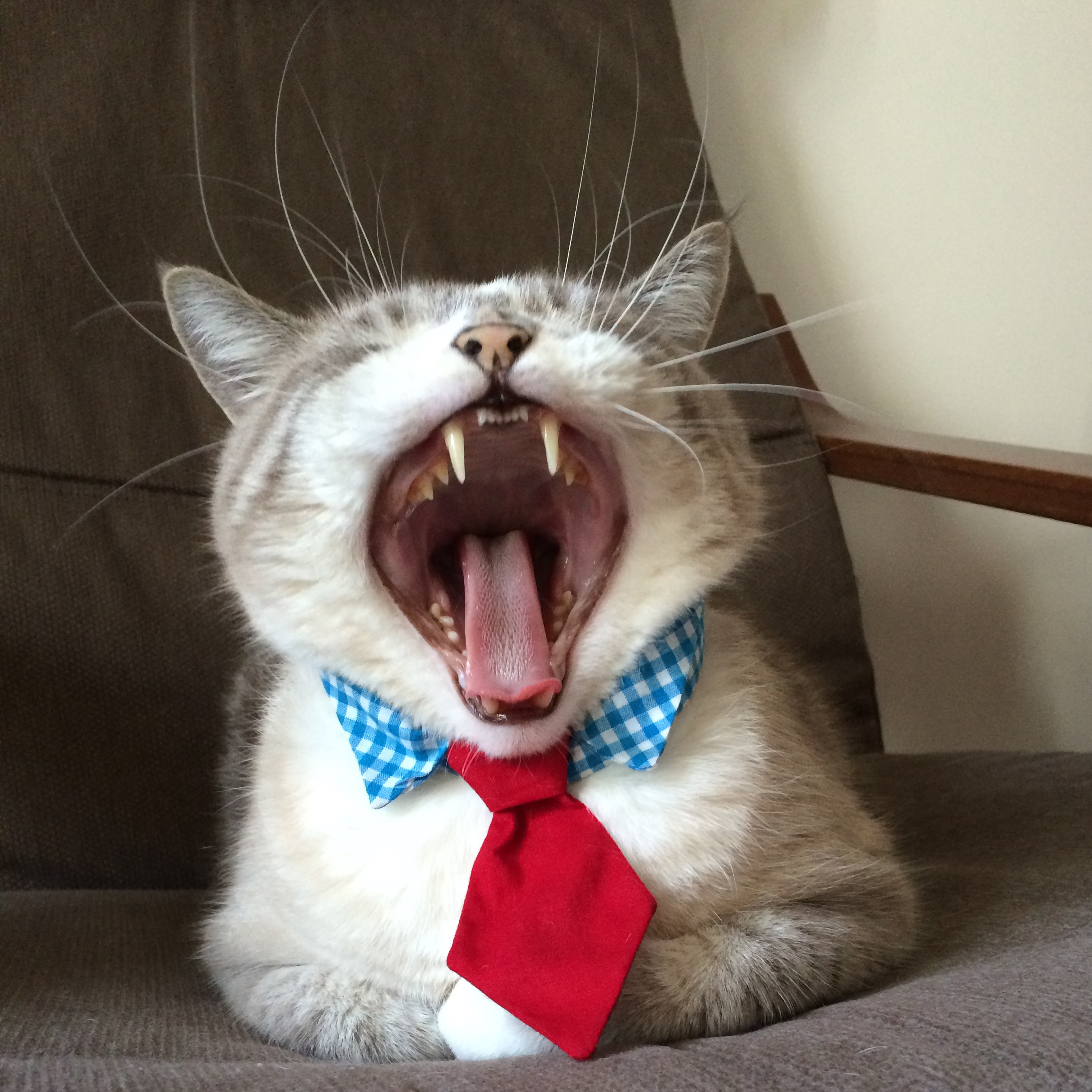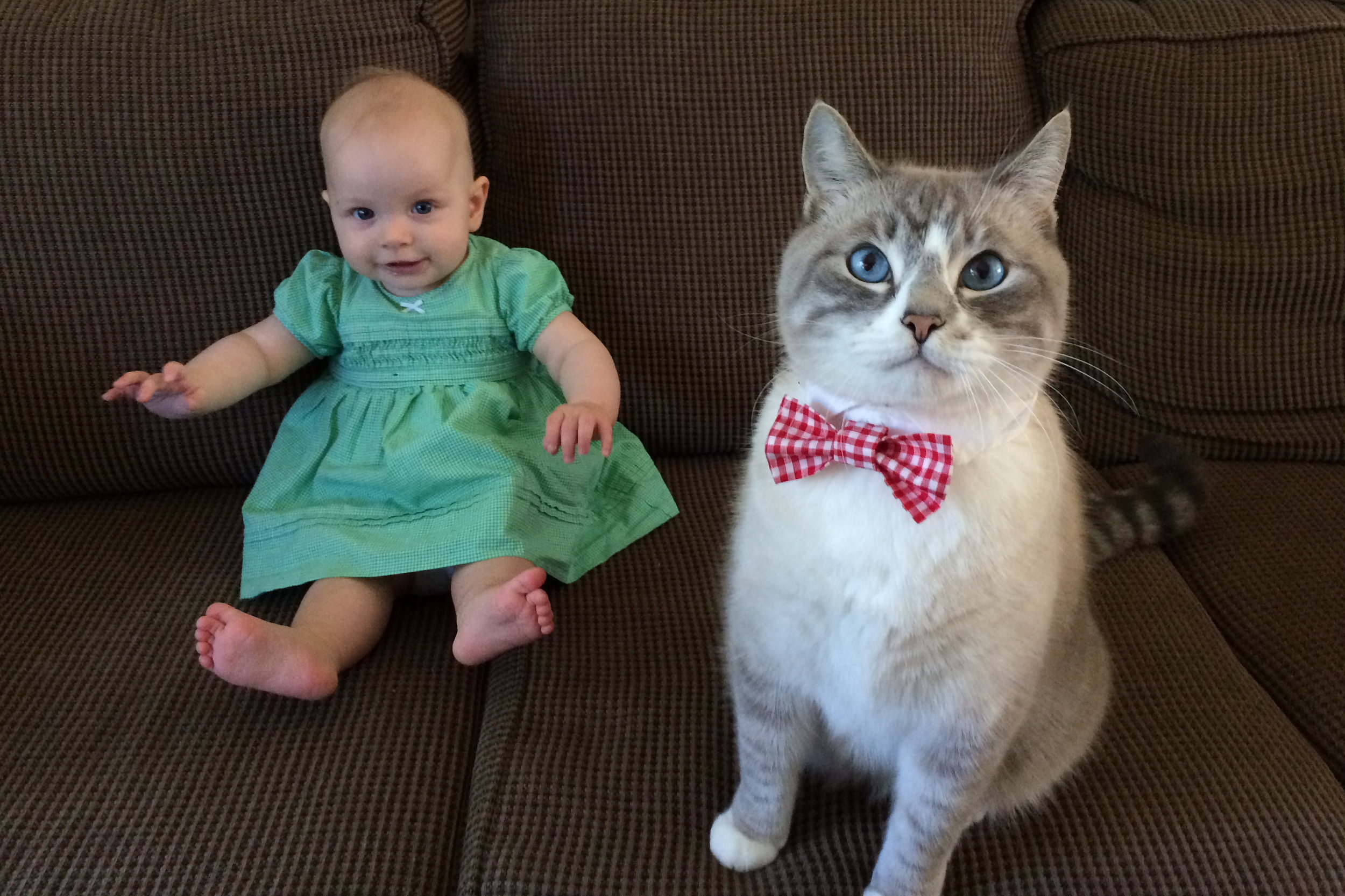 You might recognize Chai from our Facebook page, or from his Instagram account. From his mega-watt grin, dazzling blue eyes, to his impeccable taste in bowties - he is quite the star! And did we mention, he's a CEO of his own company, Chai's Ties, too?
Chai's Mom Jillian answers a few questions:

1) How long has Chai been a part of your family?
A pregnant stray appeared at my parents' farm in Alberta in the summer of 2010 and a few weeks later Chai and his two sisters were born while I was visiting. I agreed to take him that fall if my parents would look after him in the summers (I was a field biologist at the time.) It used to just be Chai and I, but now he has a dad and a baby sister too.
2) Chai has amazing taste in clothes - especially bowties. How would you describe his sense of personal style?
Chai is well aware of his good looks and beautiful blue eyes. He hates hats but he doesn't mind wearing ties as he seems to realize from the attention he gets that he looks even more handsome with one on.
3) We've seen Chai on Instagram - he is quite the celeb! His profile mentions he'll be on Facebook and Etsy soon. Will he soon be modelling his bowties on those platforms?
Yes, you can follow Chai @chaisties on Instagram and by December 1st (hopefully sooner) he will have a Facebook page under that user name as well as a Chai's Ties Etsy shop. He is CEO of the company (and head model of course.) A portion of his profits will be donated to Mountainaire Avian Rescue Society as cats are one of the biggest dangers to birds (Chai himself only goes outside on a leash now.)
4) How has Chai's experience been with Sunrise Veterinary Clinic?
Chai is not fond of car rides so he hates visiting the vet but Sunrise has taken good care of him at his annual visits. He has a very hearty appetite and gained quite a lot of weight in his younger days but with the help of a diet plan from Sunrise he has slimmed back down to a healthy size.
A big thank you to the Jones family for your interview!
Don't forget to head to our Facebook page for your chance to have your BFF featured as a Sunrise Vet Pet!
From ongoing preventative care, to emergency surgery - we've got you covered. We're here to help with your veterinary needs. Call us today: (250) 339-6555